Third Call for Papers
Histories of Computing in Asia
South China University of Technology
Guangzhou • December 2020
Draft papers are now being reviewed for the next meeting of IFIP's Working Group 9.7, which we hope will be held from 4 to 8 December 2020. Hosted by the South China University of Technology (SCUT) in Guangzhou, China, our proposed workshop will bring together international and Chinese academic researchers, public historians, and industry professionals who are interested in the history of computing.
The ongoing coronavirus pandemic has created many uncertainties. Because our workshop is not scheduled until the end of the year, we have decided to proceed with the review of papers now, and we will confer with the authors of accepted papers about their ability to travel in the fall. We hope it will be possible to hold the conference in person, but we recognize that for some participants, this may be impossible or uncomfortable. We will discuss alternative arrangements, such as allowing remote presentations or postponing the workshop, in September with the authors of the slate of accepted papers.
Please review the paper guidelines before you upload your draft paper.
Themes
The theme of the workshop is histories of computing in Asia, with a particular emphasis on contextualizing China's success in computing. The program committee will consider any paper in line with this theme, but we are particularly interested in topics such as:
China, Asia, and Beyond. The rapid rise of Chinese computing:

electronic computing and the three phases of Chinese manufacturing: introduction, digestion, re-innovation
computing innovations by Chinese professionals, both within the PRC and by overseas Chinese in other countries
antecedents to business models like the sharing economy, e-payments, and online shopping that led to success for Alibaba, Tencent, and others
computing in the Asian republics of the former USSR (such as Kazakhstan)

Internationalism. Frameworks that foster multinational cooperation and innovation:

computing on the silk road, and along the modern belt and road
standards, protocols, and diplomacy
machine translation, global English, and language plurality

Science and Technology Studies. History and philosophy of technology, from east to west:

theoretical and ideological responses to computing
case studies of equitable technological development
insights from feminist, masculinity, and gender studies
linguistic analysis in the history of computing, computing's contributions to linguistics

Pedagogy. Teaching the history of computing in or about Asia to:

engineering students
business, humanities, and social science students
high school students
employees or the general public

Public History and Imagination. Remembering and presenting histories of computing:

images of computing in literature, film, and television
computing in/with/for the arts and humanities
preserving and presenting the history of computing inside and outside of Asia
Review Process
Academic and amateur historians, computing and informatics professionals, archivists, and museum curators are welcome to submit papers to be considered for this workshop. Following our typical practice, we will ask for full papers for anonymous peer review by a program committee. Accepted papers must be revised according to the comments of the peer reviewers. In order to provide for a lively discussion at the workshop, we will distribute draft papers to participants in advance.
After the workshop, authors will have the chance to incorporate feedback from the audience before preparing their final versions. These will be considered for inclusion in the volume of edited, selected papers, which will be published by Springer-Nature in the IFIP Advances in Information and Communication Technology series. The official language of the workshop and the printed proceedings is English.
Important Dates
1 May to 1 June 2020: Draft papers accepted for consideration by the Program Committee. Please review the paper guidelines
1 September 2020: Comments from Program Committee, decisions, and invitations sent to authors
4 November 2020: Collection of papers, revised based on reviewer comments and using Springer template, for distribution to workshop participants
4 December 2020: Participants arrive in Guangzhou, China
13 January 2021: Revised papers due for consideration in proceedings volume, which will be published by Springer
Enquires in advance of your submission may be addressed to the conference chair, Christopher Leslie, at <hca2020workshop@outlook.com>.
Organizer
The International Federation of Information Technology (IFIP), established in 1960, consists of fourteen technical committees (TCs) dedicated to information and communication technologies and sciences. Most are technical in nature. Technical Committee 9 (TC 9), however, is dedicated to the intersection of information communication technology (ICT) and society. Working Group 9.7 focuses on the history of computing and seeks to support effective teaching, academic research, and public histories. History of computing is a broad term that can include such topics as pre-digital (analog) computers. For more information and a list of our previous workshops, see http://ifipwg97.org/about/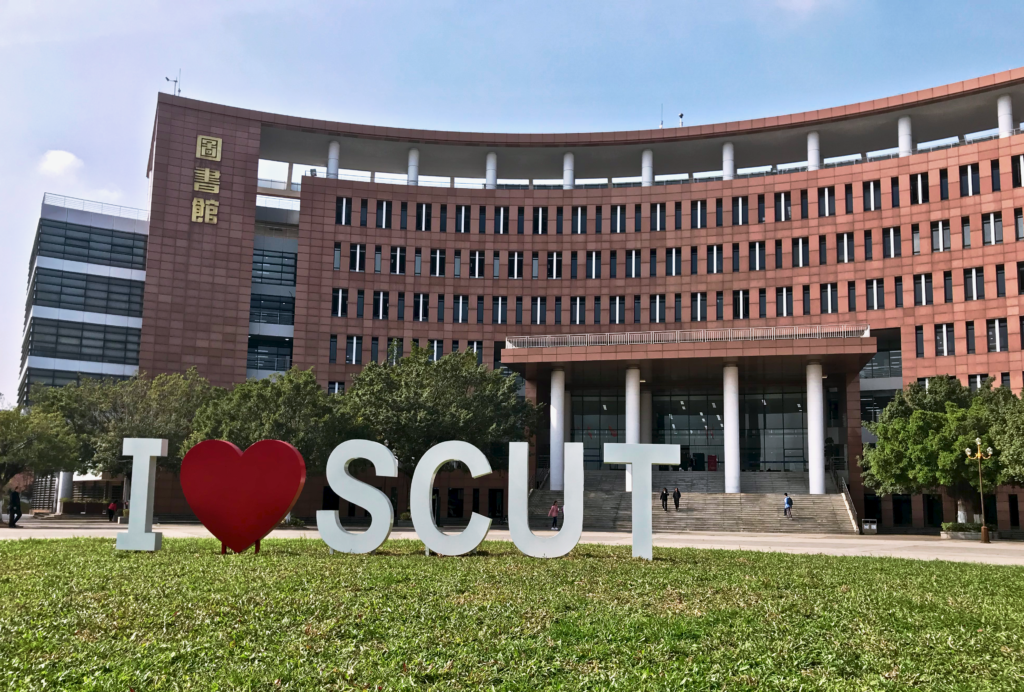 Venue
SCUT (https://www.scut.edu.cn/en/) is a comprehensive research university with a specialization in engineering. Located in China's third-largest city, the university is easily accessible by Baiyun International Airport as well as high-speed rail. As a major transportation hub, Guangzhou is less than two hours away by train from Shenzhen, Hong Kong, and Macau. It is also less than three hours away by airplane from many cities in the region, such as Beijing, Shanghai, Chengdu, Hanoi, Bangkok, Taipei, Manila.
Guangzhou is capital of Guangdong province, which is famous for the many emigrants who brought Chinese culture to the rest of the world, and visitors can enjoy learning about 2,500 years of history here. Guangdong province is also the tech capital of China, where many internet and new media companies (such as Tencent) are located. In this way, Guangzhou offers visitors a glimpse into China's future as well as its past.
Program Committee
Workshop papers will be evaluated by peer reviewers from this committee, which draws upon experts in the field as well as emerging scholars.
| | |
| --- | --- |
| Barbara Ainsworth | Monash Museum of Computing History, Australia |
| David Burger | Past Chair IEEE History Committee, Australia |
| Paul Ceruzzi | Smithsonian Institution, United States |
| Hyungsub Choi | Seoul National University of Science and Technology, Korea |
| Kilnam Chon | Korea Advanced Institute of Science and Technology, Korea |
| Giovanni A. Cignoni | Hackerando la Macchina Ridotta, Italy |
| Giovanni Antonio Cossu | Eidolon, Italy |
| Michal Doležel | University of Economics, Czech Republic |
| Helena Durnová | Masaryk University, Czech Republic |
| Fabio Gadducci | University of Pisa, Italy |
| Colin Garvey | Stanford University, United States |
| Lisa Gitelman | New York University, United States |
| Gerard Goggin | Nanyang Technological University, Singapore |
| Shigeki Goto | Waseda University, Japan |
| David Alan Grier | George Washington University, United States |
| Masami Hagiya | University of Tokyo, Japan |
| Daryl H. Hepting | University of Regina, Canada |
| John Impagliazzo | Hofstra University, United States |
| Jee-In Kim | Konkuk University, Republic of Korea |
| Chigusa Kita | Kyoto University, Japan |
| Vladimir Kitov | Plekhanov Russian University of Economics, Russia |
| Kwangsuk Lee | Seoul National University of Science & Technology, Korea |
| Sijian Lv | Hunan University of Technology and Business, China |
| Elisabetta Mori | Middlesex University, United Kingdom and Université de Lille, France |
| Yuko Murayama | Tsuda College, Japan |
| Irina Nikivincze | Georgia Institute of Technology, United States |
| Yoehan Oh | Rensselaer Polytechnic Institute, United States |
| Takushi Otani | Kibi International University, Japan |
| Petri Paju | University of Turku, Finland |
| Benjamin Peters | University of Tulsa, United States |
| Martin Schmitt | Leibniz-Zentrum für Zeithistorische Forschung, Germany |
| Judy Sheard | Monash University, Australia |
| Youjung Shin | Massachusetts Institute of Technology, United States |
| Si Hongwei | Tsinghua University, China |
| Miroslaw Sikora | Institute of National Remembrance, Poland |
| Janine Sakiko Slaker | Michigan State University, United States |
| Marina Smolevitskaya | Polytechnic Museum, Moscow, Russia |
| Hallam Stevens | Nanyang Technological University, Singapore |
| Ramesh Subramanian | Quinnipiac University, United States |
| Mai Sugimoto | Kansai University, Japan |
| Jaroslav Švelch | Charles University, Czech Republic |
| Mate Szabo | Université de Lorraine, France |
| Ksenia Tatarchenko | Singapore Management University, Singapore |
| Arthur Tatnall | Victoria University, Melbourne, Australia |
| Janet Toland | Victoria University of Wellington, New Zealand |
| Sunyong Yang | University of Arizona, United States |
| Yao Dazhi | Chinese Academy of Sciences, China |
| Haiqing Yu | Royal Melbourne Institute of Technology, Australia |
.